Pangkor Seafood Village
(N3°06.876' E101°36.762')
located at
Jalan SS24/8
of
Petaling Jaya
, which is opposite of
Fatty Crab Restaurant
.
Our initial plan was
Fatty Crab
, too bad it was close that day! So we just had our dinner opposite before we left
Kuala Lumpur
.
Another reason which attracted us was this banner below... :)
We were there about 6pm, it was not crowded yet. The restaurant was quite clean...
Since this was our first time here, we let the waitress to recommend the foods...whatever she mentioned, we just
OK
.
Our order as below :-
1) Deep Fried Tou-Fu (Signature Dish)
2) Assam Fish Head
3) Honey Chicken
4) Vegetable
5) Kam-Heong Crab (Signature Dish)
Overall the foods were great! Especially the
Assam Fish Head
, we Love it very much! Taste was different from
Muar Assam Fish

-
Merlin Restaurant
and
Malacca (Melaka) Assam Fish

-
Bei Zhan Restaurant
.
Special!
The rest of the foods we rated
above average
, but...I just felt the crabs taste just ok...
average
. But the quantity was
scary

!!
Haha! (We ordered
2KG
, and
1KG
free cos of the promotion)
We spent about
an hour
to slowly finished all the Crabs.
The total
Damage
was
MYR155.00
included drinks. (For 6 adults and 2 children). Very reasonable! The crabs cost us
MYR65.00
.
Overall rated :
4/5
We enjoyed the meal here...
Anyway, it's just because of
Fatty Crab Restaurant
was close, unexpectedly we tasted another
Great Assam Fish
at
Petaling Jaya!
I will still come back for
Fatty Crab
for another comparison. :)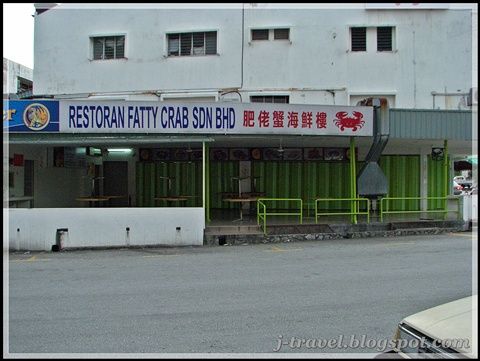 Location map of Pangkor Seafood Village at Petaling Jaya
MY TRIPS - Home